Hello and Welcome at
Tanja's Homepage!






Hast du dich verirt und wolltest eigentlich auf die deutsche Seite? Klicke hier!

Here you see me in my room. You find the topics of my homepage in the picture or here in the structure.

What's new?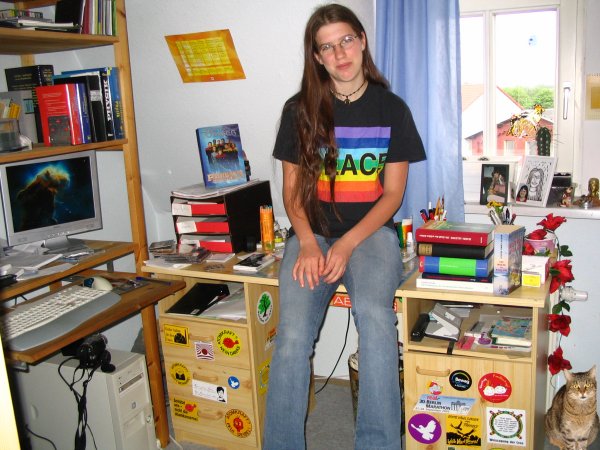 Finally the english Design is ready. There aren't that many english texts yet, but I hope that there will be more soon.

Here you can get to the German Navigation.
You can find an overview over all my texts in the structure.




Have fun exploring my Homepage!